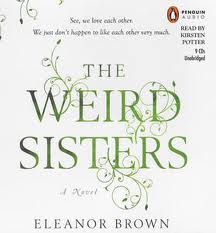 Audio book: 11 hours Narrated by Kirsten POTTER Published in January 2011 by Penguin Audio
The book is well read and easy to follow, not irritating, which is always a plus. Kirsten is one of the "good ones" from Penguin Audio. There are not too many fluctuations and voices are similar but the book is written in a plural tone, easy task for a narrator. Maybe she could have done something with the Shakespearean quotes, have them spring out from the text with different intonation or more gravity.
The content is discussed in the Book Review section.
If you wish to purchase this book from Amazon and support allwords.ca at no extra cost to you please click on the link below.