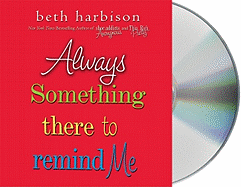 Read by Orlagh Cassidy produced by Macmillan Audio comes unabridged in eight CDs, 9.5 hrs.
"Orlagh Cassidy (born August 17, 1967, Washington D.C.) is an American actress. She made her Broadway debut in Present Laughter with Frank Langella." (Wikipedia) She played in a few very famous series, short bits mostly (one of them being Sex and the City). She is great as a book reader.
In our case, the audio book is better than the book. Orlagh Cassidy is the reason I kept listening whilst doing everything I needed to do around the house. I would not have read more than twenty pages had I chosen the written format.
I also listened to the interview with the author that Laura Wilson, Director of Production at Macmillan Audio recorded and inserted at the end (great marketing strategy to promote the book I thought). I should thank her. All my curiosity and respect for a successful writer have died. Beth' biggest word, "excruciating" is used twice in approximately five minutes. I also registered that she took over a year to write this book as opposed to the usual six to eight months. Funny thing: I consider this book to be the worst of the four  I listened to written by her… And all offence intended regrettably: "Lady, you have wasted my time! And you sound puerile and anodyne and in desperate need of Word of the Day featured on my site!".
For the content of the book you can read more in the Book Review section.
If you insist and want to purchase this book from Amazon and support allwords.ca at no extra cost to you please click on the link below.