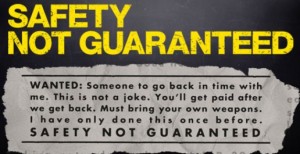 R, 1 hr. 26 min.
Directed By: Colin Trevorrow
Written By: Derek Connolly
In Theaters: Jun 8, 2012 Limited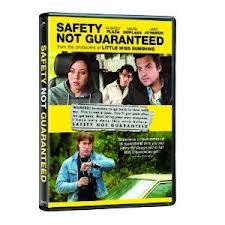 On DVD: Oct 30, 2012
US Box Office: $4.0M
Film District
"From the producers of Little Miss Sunshine – When an unusual classified ad inspires three cynical Seattle magazine employees to look for the story behind it, they discover a mysterious eccentric named Kenneth, a likable but paranoid supermarket clerk, who believes he's solved the riddle of time travel and intends to depart again soon. Together, they embark on a hilarious, smart, and unexpectedly heartfelt journey that reveals how far believing can take you." Official Site
It's a funny relaxing movie with Jake Johnson from New Girl and Aubrey Plaza from Parks and Recreation. It's light and bubbly, touching on some of life's biggest controversies in such a graceful manner that you don't even realize it until it's over. Vibrant and fresh, the characters are stereotypes on a quest, similar core as Little Miss Sunshine.