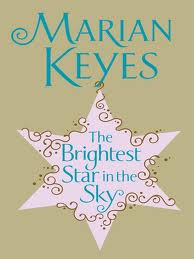 Marian Keyes (born 10 September 1963) is an Irish Book Awards-winner novelist and non-fiction writer, best known for her work in women's literature. She has sold more than 22 million copies worldwide and has been translated into 32 languages. She became known for her best-sellers, Watermelon, Lucy Sullivan is Getting Married and This Charming Man, which is considered one of the first authors to have the subject Chick Lit in her books.
My favorite was The Other Side of the Story, first book I read about four different women who are presented in their day to day lives and brought together at the very end…
Although many of her novels are known as comedies, they are often filled with dark themes including domestic violence, drug abuse, mental illness, divorce and alcoholism, most of which are loosely based on her own life experiences.
She is regarded by her fans as a pioneer of the so-called 'chick-lit' genre; her stories usually revolve around strong female characters who overcome numerous obstacles to achieve lasting happiness.
The Brightest Star in the Sky is again a story about multiple couples/characters seen in their day to day life by some sort of a spirit who is there to give but also to take life.  66 Star Street is the house where all things happen, all inhabitants are characters in the story and they become acquainted only close to the end.
Marian is trying to choose characters that are different and have more or less interesting lives; she tries funny situations and combinations (the Irish girl living with the two Poles who meekly try to make her do her share of the cleaning, unsuccessfully each time).
Comparing to the other books I've read written by Marian this one is not one of the best.  Situations are untangled effectively and nicely but somehow in expectation and the end seemed to drag on a bit as well.
I was disappointed by the book. The idea was nice, you vote for one situation or another, but I don't know, there is something about it, not cheerful enough, not exciting enough, not enticing for you to be completely entrapped and engrossed. Maybe a nice summer read for a slow sun melted brain.